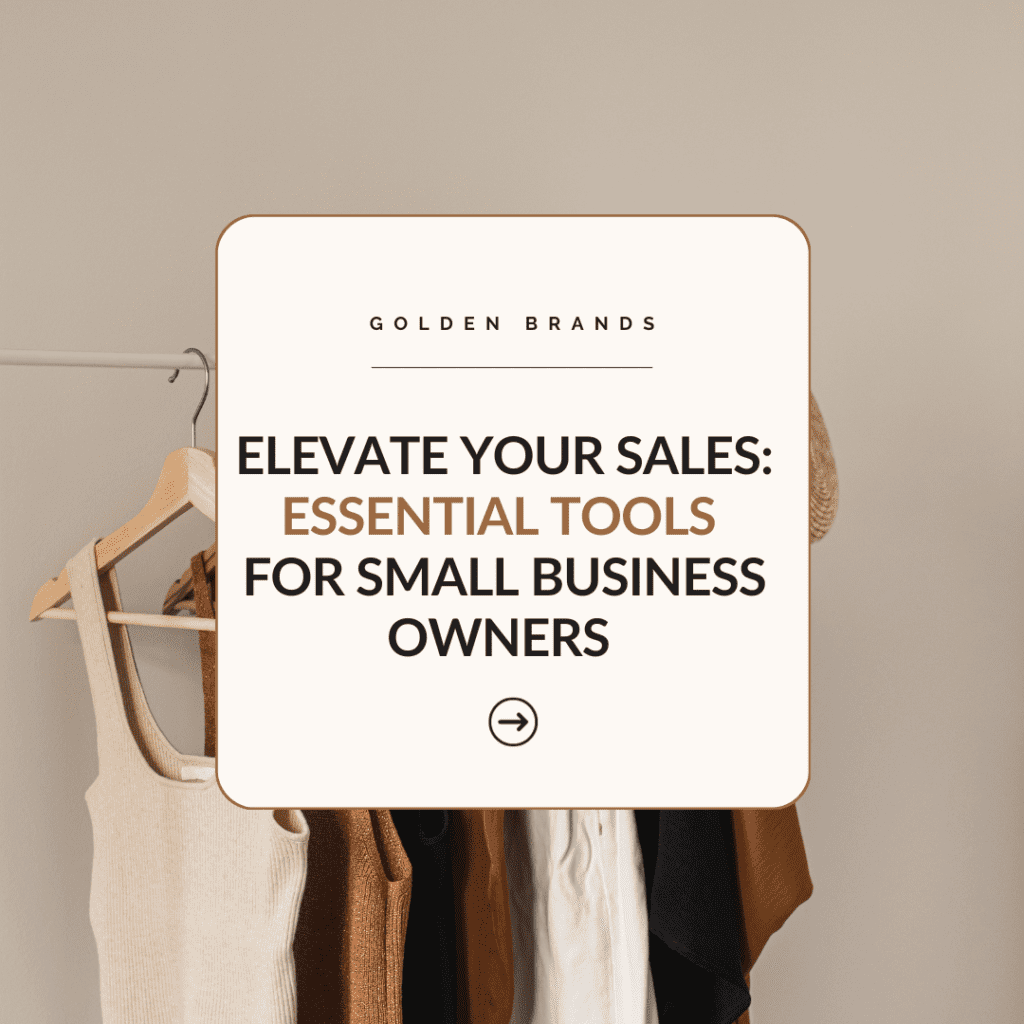 As a small business owner, wearing multiple hats is part of the game!
One of the crucial roles you play is that of the marketing and salesperson —crafting strategies, engaging customers, and driving revenue. To make this journey more manageable and effective, let's explore some of our favourite tools tailored for small business owners like yourself.
1. Customer Relationship Management (CRM) Systems:
Tool Recommendation: HubSpot, Dubsado
A CRM system helps you manage customer interactions, track leads, and streamline your sales process. It's the heartbeat of your customer-centric approach, ensuring no opportunity slips through the cracks.

2. Email Marketing Platforms:
Tool Recommendation: Flodesk (for service based businesses), Klaviyo (for e-commerce)
Crafting compelling emails is an art that we all need to master! Email marketing platforms offer templates, automation, and analytics to optimize your email campaigns, keeping your audience engaged and informed. Flodesk is my personal favourite!

3. Social Media Management Tools:
Tool Recommendation: Later
A social media management platform like Later can help you schedule posts, track engagement, and manage multiple social accounts, enabling you to build your brand and connect with your audience effectively.

4. E-commerce Platforms:
Tool Recommendation: Shopify, WooCommerce
For businesses selling products or services online, a robust e-commerce platform is non-negotiable. These tools facilitate easy setup, management, and optimization of your online store.

5. Analytics and Reporting Tools:
Tool Recommendation: Google Analytics, Kissmetrics
Understanding your audience and tracking the performance of your sales efforts is vital. Analytics tools provide valuable insights into customer behavior, helping you refine your strategies.

6. Project Management Platforms:
Tool Recommendation: Trello, Asana
Keeping your sales strategies organized is crucial. Project management tools help you plan, track progress, and collaborate with your team efficiently. Asana is my personal favourite!

7. Finance and Invoicing Software:
Tool Recommendation: Xero
Smooth financial operations are the backbone of a successful business. Finance tools simplify invoicing, expense tracking, and financial reporting.

8. Communication and Collaboration Tools:
Tool Recommendation: Slack, Microsoft Teams
Effective communication is key to successful sales. These tools facilitate seamless communication and collaboration within your team, ensuring everyone is on the same page.

9. Survey and Feedback Tools:
Tool Recommendation: Google Forms, Typeform
Understanding customer needs and opinions is essential. Survey tools help you collect valuable feedback, enabling you to adapt your sales strategies based on customer insights.

These tools are not just about making your life easier—they're about empowering your small business to thrive in a competitive landscape 🚀
Keen to discover more of our favourite tools for small business owners?! Download our FREE Tech guide below.